Is your skin stressed?
Stress can be external, such as UV rays, blue light from computers, changing seasons, or the daily irritation caused by over-exfoliating routines and acne-causing products. Stress can also be internal, such as mental pressure, endocrine disorders or irregular sleep.
Signs of stressed skin include redness, swelling, severe dryness, dehydrated skin, skin irritation and itchiness, white heads, blackheads, and breakouts. The repeated and persistent appearance of these signs can lead to chronic skin issues or premature aging such as dullness, wrinkles, and skin pigmentation.
RejuveTriol™
RejuveTriol™ Is our multitasking solution that soothes, repairs, rejuvenates and reinforces your skin
appearance using a synergistic trio of CBD, CBG, and Bakuchiol, empowering your skin appearance to look glowing and youthful :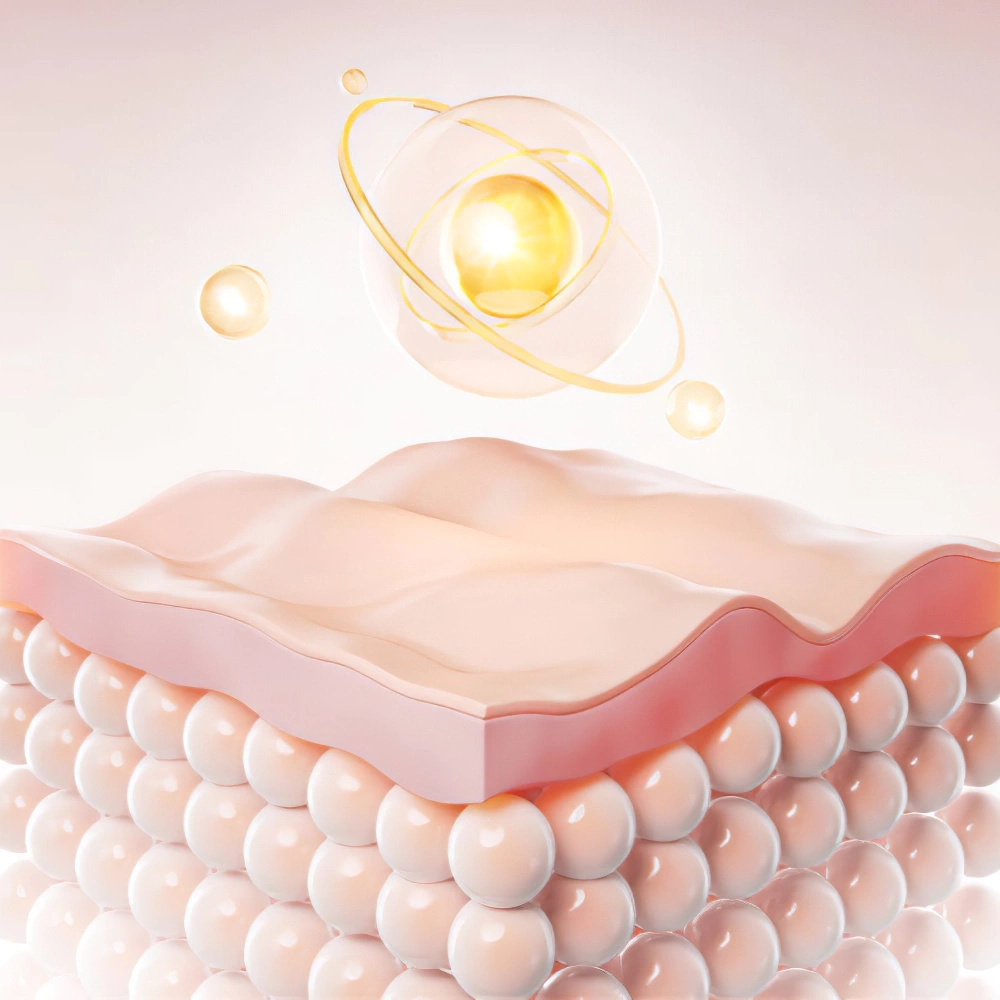 Soothe
CBD and CBG are antioxidant-rich plant compounds that can help smooth and balance the appearance of skin, reducing the appearance of common skin concerns.
Repair
The CBD, CBG and Bakuchiol trio combination, along with plant-derived squalane, helps to restore the appearance of skin's natural texture. This blend can help refresh tired-looking skin appearance, and promote a radiant glow look.
Rejuvenate
RejuveTriol™ has shown the properties that can help support glowing skin appearance.
Reinforce
RejuveTriol™ helps restore the appearance of skin's natural texture and improves the appearance of youthful skin by boosting antioxidant power and reinforcing skin collagen and elasticity.