Top 5 Best Skincare Ingredient Checkers 2022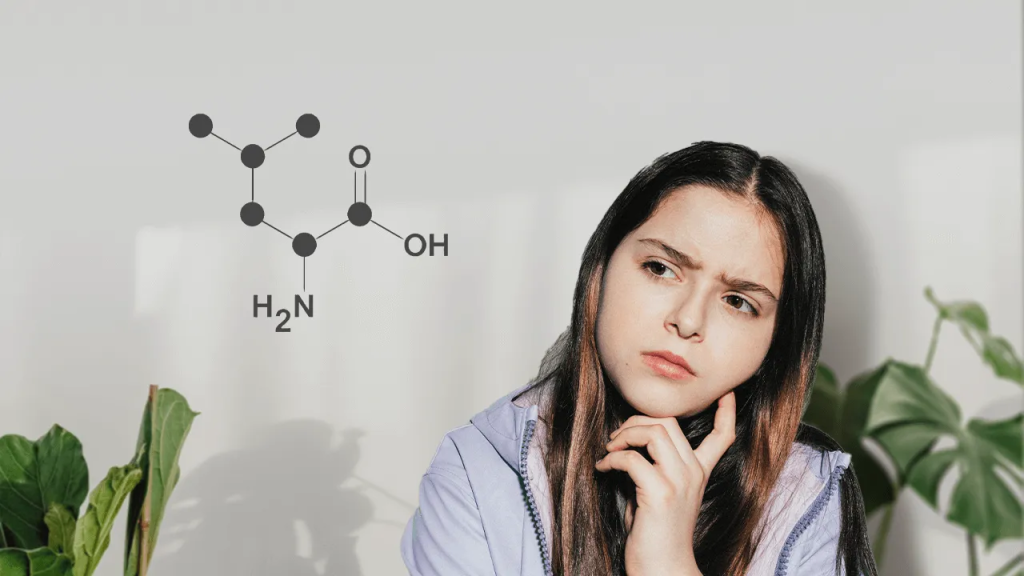 We've featured 2022 the best Skincare ingredient checkers list, it will 100% help you create a safe and effective routine.
In This Article
A QUICK LOOK AT THE BEST SKINCARE INGREDIENT CHECKERS
What is an Ingredient Checker and How to Use it?
Skincare ingredients checkers can feel like reading a foreign language when you don't have a background in cosmetic dermatology. Online skincare ingredient checkers exist to help you choose the right skincare products, particularly in terms of ingredients. You can trust the ingredient checkers to do the detective's job for you in choosing items that will work for your skin without causing any harm.
With the help of skin care checkers, you can learn about all the ingredients in a skincare product. They also inform users about each ingredient's effectiveness and safety risks. Using skincare ingredient checkers is pretty easy; you just need to enter the product name in the search bar to learn about its ingredients. Some skincare ingredient checkers also allow you to use a barcode scanner for finding products.
Why Are We Doing This?
Picking the right ingredients is critical. Many people are unaware of what many skincare ingredients do. Other times, users are not familiar with scientific names. Voibon's online community is full of users who want to learn about different skincare ingredients.
Members of our Facebook group and some skincare-related subreddit consistently express their concerns about the science behind various skincare ingredients and the science behind skincare formulas.
We often receive questions asking where to find skincare ingredients containing certain skincare ingredients. Users seem concerned about what cosmetic ingredients will work best according to their skin type and skin conditions. Likewise, many are on the lookout for sources that can educate them on how to read the ingredients list when purchasing skincare. We believe it is our responsibility to help our struggling audience. After all, self-checking the ingredients before purchasing any cosmetic product is necessary. We have made this detailed guide to help you identify the best ingredients in skincare.
Why Do You Need a Checker?
The right skincare ingredients can significantly impact your skin's health and enhance your appearance. Similarly, applying the wrong products to the skin has its consequences.
You may experience allergic reactions, irritations, and be at an increased risk of developing certain skin conditions. You need to be more careful if you suffer from acne or have existing skin conditions or sensitive skin. On the other hand, your purchase is a waste of your hard earned money if a skincare product does not do as advertised
THE BEST SKINCARE INGREDIENT CHECKERS – VOIBON'S TOP PICKS
Skincare ingredient checkers help you learn how to purchase the most suitable skincare products and build the best regime. These online platforms and apps generally provide the following information when you enter a product name.
Ingredients type
Effectiveness
Skin Toxicity and safety information
Side effects type and risk level
Potential allergens
User experiences
Similar products you can use as an alternative
Let's look at the top five skincare ingredient checkers you can use. We only give suggestions to our audience after thoroughly evaluating the tools.
We have prepared this list after thoroughly vetting the ingredient checkers for their business practices, credibility and social impact. The skincare ingredient checkers mentioned below have a high accuracy rate, easy website or app navigation, and excellent customer reviews. Not forgetting, they comply with the industry's necessary standards.
1. InciDecoder
INCIDecoder uses excellent skincare knowledge to help users understand how specific ingredients work. The tool uses the latest technology that provides an easy-to-understand ingredient analysis.
With one click of a button, you can find all the information you need to decide whether a skincare product is right for you. You only need to enter the name of the product you're interested in. In case the product isn't available in the database, you can upload the ingredients list by creating an account.
INCIDecoder has a rating system for various types of ingredients. A superstar rating signifies that an ingredient is well-researched for its skin benefits
2. SkinCarisma
SkinCarisma is excellent if you want to become skincare savvy and have specific skincare goals that you want to meet. It is also ideal for users with skin conditions struggling to find suitable products. It allows you to ditch frustration and skin damage through trial and error.
The skincare ingredients checker primarily focuses on ingredient safety levels. SkinCarisma uses scientific research and journal studies to help you choose the right products.
It offers more than simply searching the product or brand name for information. You can take advantage of the filters to discover products suitable for your skin type.
3. EWG Healthy Living
Environmental Working Group (EWG) is a non-profit organization that focuses on helping people make choices while keeping environmental factors in mind.
EWG launched the Skin Deep App in 2004, a skincare and makeup ingredients database. It helps better understand the ingredients in your skincare products, including their benefits and side effects. Besides, EWG Health Living also provides ingredient information for household products and food.
You can download the mobile phone application on Google Play Store and App Store. It allows you to sort through the categories and scan product barcodes for information.
4. SkinSort
SkinSort understands that everyone's skin is unique and people have different skin concerns. The online skincare ingredients checker is excellent for beginners who want to create their first skincare routine.
It helps users discover the most suitable ingredients for their skin type and issues. It has over sixty filters to browse and find your perfect match according to your skin concerns and specific needs.
Once you've found a product for your concern, SkinSort allows you to customize a skincare regime. You can add products to the "shelf" to see how they will work together in a routine.
5. Cosmily
Cosmily is about helping people trust the products they use on their skin. It has a vast database, with new products added to the collection every day.
You can look up individual skin care products to find ingredient information. Or, you can compare products and get a side-by-side analysis. Product comparisons allow you to look at the similarities and differences in formulation to make an informed decision.
Cosmily skincare ingredients checker is an easy-to-use tool. You can browse and find ingredients or paste the ingredients list to receive an analysis report.
People with acne-prone skin are generally more concerned about the products they put on their skin. It is wise to check a product's comodengic properties. A product may not be suitable if it contains pore-clogging ingredients. Acne Clinic NYC has a list of pore-clogging ingredients you should use when purchasing skincare products.
CONCLUSION
Finding the right ingredients and creating a safe and effective skincare routine is often challenging. It can become especially overwhelming if you have little knowledge about cosmetic ingredients.
Skincare ingredient checkers like those mentioned above have large databases that can answer all your questions. They help create skincare routines that benefit your unique skin type and concerns. Talk with a dermatologist if you have further questions about ingredients or products.